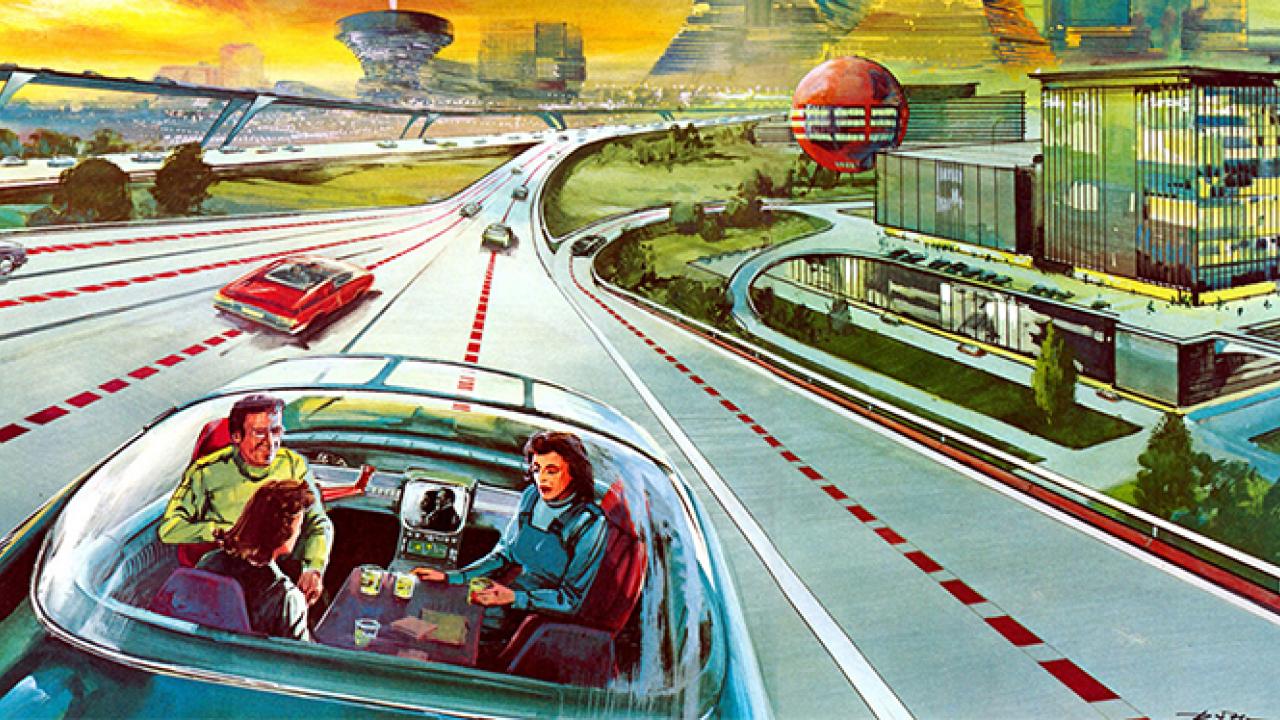 There are Three Revolutions in Urban Transportation Coming Down the Road
By Lloyd Alter
Self driving cars, or autonomous vehicles (AVs) have been a preoccupation on TreeHugger for some years now, as we try and look at what effect they might have on our cities and the way we all live. It is all over the map; will they be shared, meaning there will be far fewer cars and greener cities with parks instead of parking lots? Or will they lead to endless sprawl as they take the pain out of commuting? Are they revolutionary or are they just more of the same old? Are we going to get it together?
Now a new study from the UC Davis Institute of Transportation Studies and the Institute for Transportation and Development Policy (ITDP) takes a stab at the different scenarios in their new report, Three revolutions in urban transportation.
The three revolutions happening all at once are the move to electric vehicles, automation, and sharing.
Together, the positive and negative aspects of each revolution will interact in many complex and difficult- to-predict ways. This report may be the first to attempt to quantify how these major changes could evolve and interact on a global and regional basis out to 2050. It considers possible end states, as well as transitional pathways and policies needed to get there.
...Read the full story at treehugger.com