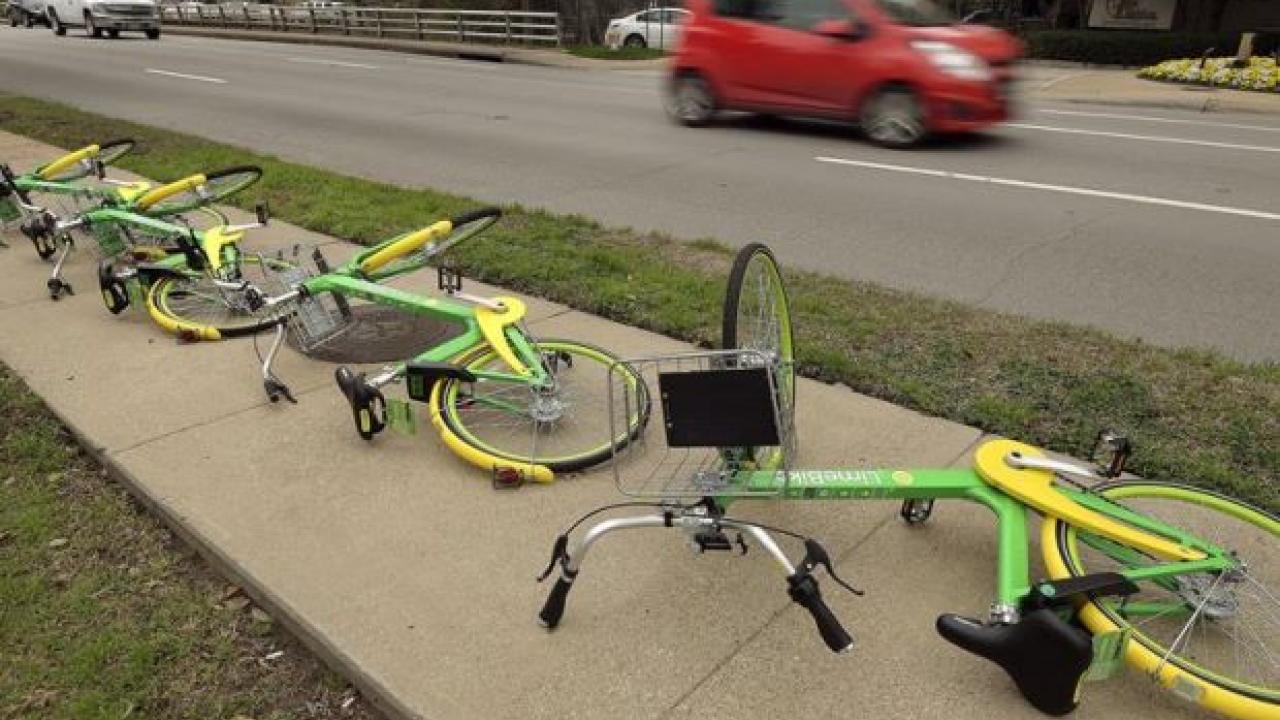 The Scooter-Sharing Apocalypse is Coming
by Lisa Napoli
From D.C. and Dallas to Seattle and San Diego, the dockless apocalypse, or "wheelmageddon," has dawned. Just as Wi-Fi untethered Internet users from dialing up for service, new technology allows would-be riders to locate bikes or scooters scattered on city streets without searching out a tethered docking station.
And, unlike with traditional municipal bike-share services, dockless riders can then just park the bike or scooter at their destination, virtually lock it back up with their smartphone, and get on with their days. When they need to ride again, the app points them to the closest available bike. 
In some ways, we can thank China for the dockless invasion. Dr Daniel Sperling, founding director of the University of California-Davis Institute of Transportation Studies, said venture capitalists in this country only began to invest in American companies when they saw the success of shareable, dockless bikes there over the last few years. Chinese startups Mobike and Ofo have attracted more than US$1bil (RM3.87bil) in investment and launched millions of bikes in dozens of cities. 
"The VC world is seeing for the first time in history that there's an opportunity in the transportation world," said Sperling, the author of the new book, Three Revolutions: Steering Automated, Shared and Electric Vehicles to a Better Future. 

...Read the full story at The Star