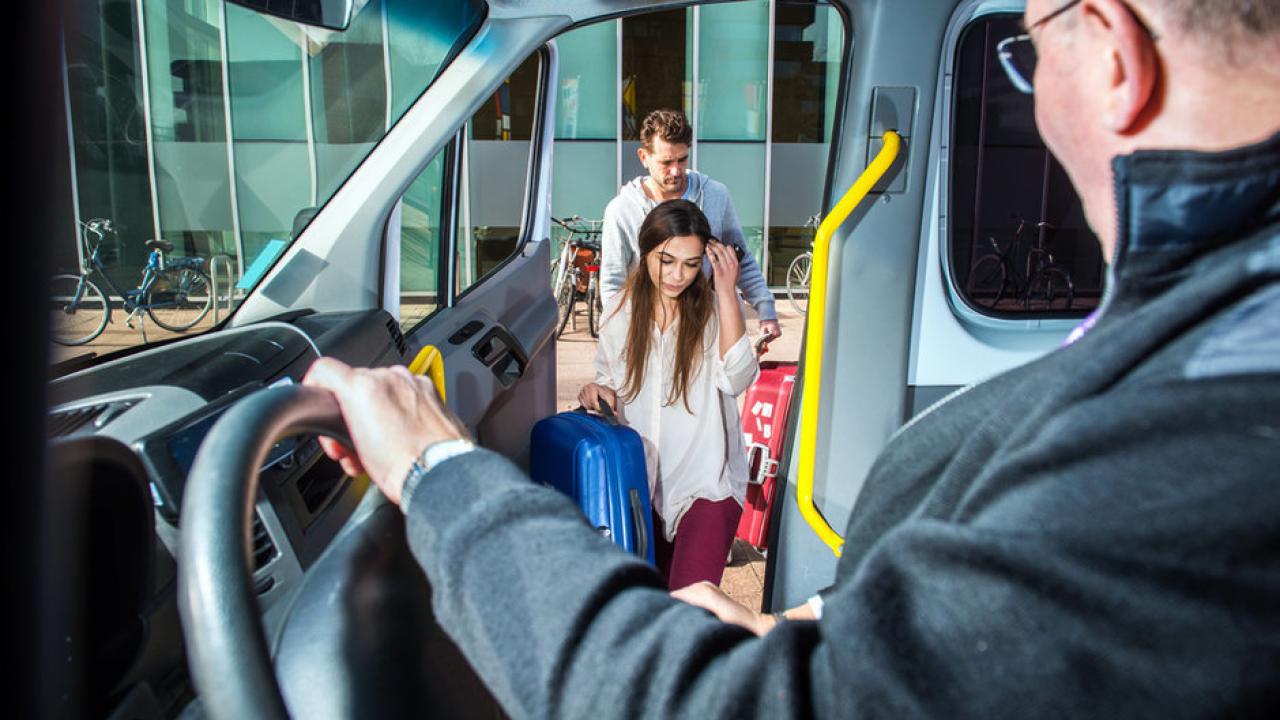 Sacramento, Calif., to Launch Microtransit Pilot
by Tony Bizjack
Sacramento's Regional Transit agency is about to launch an experiment that many say could open a dramatic new future for mass transportation – one that doesn't involve walking to a bus stop and wondering when the next bus will arrive.
It's called "microtransit," a service similar to the rideshare model popularized by Uber but reliant on shuttle buses or vans that riders request via smartphone. The shuttles pick riders up wherever they are and drop them off where they want to go.
The microtransit service has popped up in the last year in cities around the country, sometimes offered by mass transit agencies, sometimes by private startups, sometimes partnerships of the two.
"It's brand new," UC Davis transportation expert Dan Sperling said. And it's uncertain whether riders will go for it and whether it is financially viable long-term. "The reality is there is very little experience with this."
A new national study by the UC Davis Institute of Transportation Studies finds that rideshare companies have taken about 6 percent of public transit agency ridership, with much of that decline attributed to people in their 20s and 30s living in urban areas.
Sperling, author of an upcoming book, "Three Revolutions," about America's transportation future, said he thinks microtransit has the potential to transform legacy transit agencies into modern "demand responsive" companies.
"A lot of people want to be chauffeured around," Sperling said. "Uber and Lyft have shown that."
But he said it's uncertain whether agencies like SacRT, which has little technological expertise and nimbleness, can beat out private upstarts. "It is a challenge for transit agencies to be agile, like Uber. Uber and Lyft have pioneered getting to know their customer very well."
...Read the full story at GovTech.com