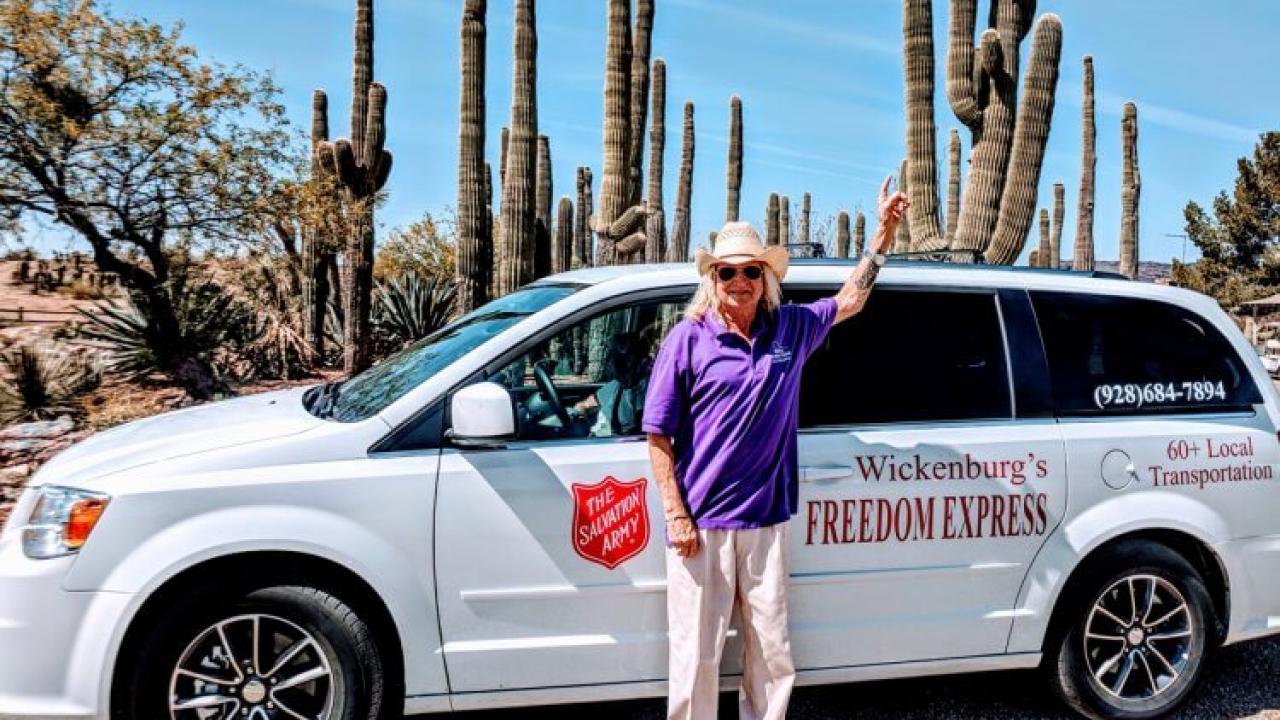 Making It Easier to Get Transportation to Rural Health Care
by Katherine Seligman
If you're 60 or older, need a ride and happen to live in the small sunbelt town of Wickenburg, Ariz., you can call the Freedom Express. A van driven by an older adult volunteer will pick you up, for, what the name implies, free.
The town of about 6,000, 60 miles outside Phoenix, has what many rural areas don't — affordable transportation for older adults. The idea was born at a town hall meeting where Charles Petersen, a program director and manager at the Foundation for Senior Living, asked people what they needed most. The resounding reply: transportation.
It is one of a number of innovations aimed at helping older adults in rural America maintain their health. Some are using available technology for ride hailing, car sharing, recruiting volunteers and educating riders. Others are hoping to harness new technology that will allow older motorists to drive safely for more years or will guide drones and driverless vehicles.
Self-driving cars are coming, although no one is sure when they will be available and legal. Some analysts believe that driverless cars will face fewer hurdles in rural communities, than in big cities, with less traffic and fewer streets. They say older adults may initially be wary, but believe they will adapt to these autos. Driverless cars and medical supply-carrying drones are already being tested and used in other countries.
"Technology and innovation are bubbling up," said Daniel Sperling, founding director of the Institute of Transportation Studies at the University of California-Davis. "Technology is ahead of the policy world."
...Read the full story at next avenue